Participating in HoopLife Camps is the only chance for the young basketball players in Europe to work in american basketball system used at best camps in the world as well as at NBA events.
Our experience in organizing camps and structure of 11 days sessions creates competitiveness between the participants. They are clearly driven to get more out of the camp than just to only run some non high energetic pick up games.
Summer with HoopLife and HoopLife Camps are huge challenge for players and participants. They are competing for individual awards and trophies (All-Star Selections, MVP, Most Improved Player) while practicing smart and hard during 65 hours of on the floor sessions in order to pick up new basketball skills and wisdom.
Our Coaches, starting with Donnie Arey are unarguably the most appreciated youth basketball coaches in USA, that had a chance to run and coach the biggest Youth NBA events like Jr.NBA All-Star Weekend Clinics (every year since 2006) or coach at the famous Michael Jordan Camp "The Flight School".
In USA NBA Philadelphia 76ers Camps is our partner, in France Basket Aventures.
All together we are considered one of the best basketball camp in the world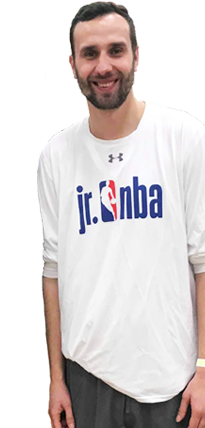 Aleksander Mrozik
The most valuable accomplishment of HoopLife are effects of hard work of that young and humble human beings that once crossed their paths with our organization. It does not matter if it was via camps or via receving scholarships to USA. Helping these young men and women finding the route to success in life always was the goal of mine and our HoopLife organization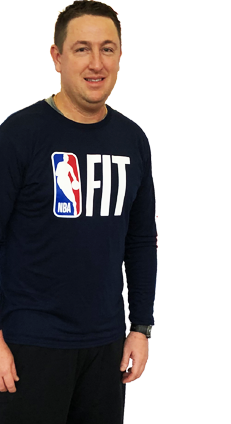 Donnie Arey
My goal during 20 years of teaching basketball at the university level or during camps has always been to create not only the best basketball camp possible, but one where I would like to train myself and in which I would like to participate as a player. A camp where players have a high set of standards, thanks to which they can enter higher skill levels. That camp is 'Summer with HoopLife'.
UNIQUE STRUCTURE AND ATMOSPHERE OF THE CAMPS
THE MOST APPRECIATED YOUTH BASEKTBALL COACHES IN USA - NBA CLINICIANS
HEADHUNTERS/SCOUTS AND AVAILABLE SCHOLARSHIPS IN USA
SPORT PSYCHOLOGIST AND MENTORING SESSIONS
DIETETICS AND INDIVIDUAL PRE-SEASON PREPARATION
ENGLISH LANGUAGE STUDIES INCLUDING LANGUAGE OF BASKETBALL
HOOPLIFE BASKETBALL IN NUMBERS
DONNIE AREY CAREER IN NUMBERS
YEARS OF COACHING EXPERIENCE
15 years of NBA experience